Project O&M manuals are usually large, complex and contain numerous different data types. Yet is it essential they are easy to navigate by the end-user, especially busy engineers who need to complete a task quickly and at the first attempt.
Maintenance engineers need to know exactly what they will find when they arrive at site, what is installed, hazards, what tools they will require and any access restrictions.
Our user manuals are in the field being used by engineers everyday, as a vital tool to helping them complete their work.
We can bring this experience to projects of any size, so if you have a construction or engineering project requiring documentation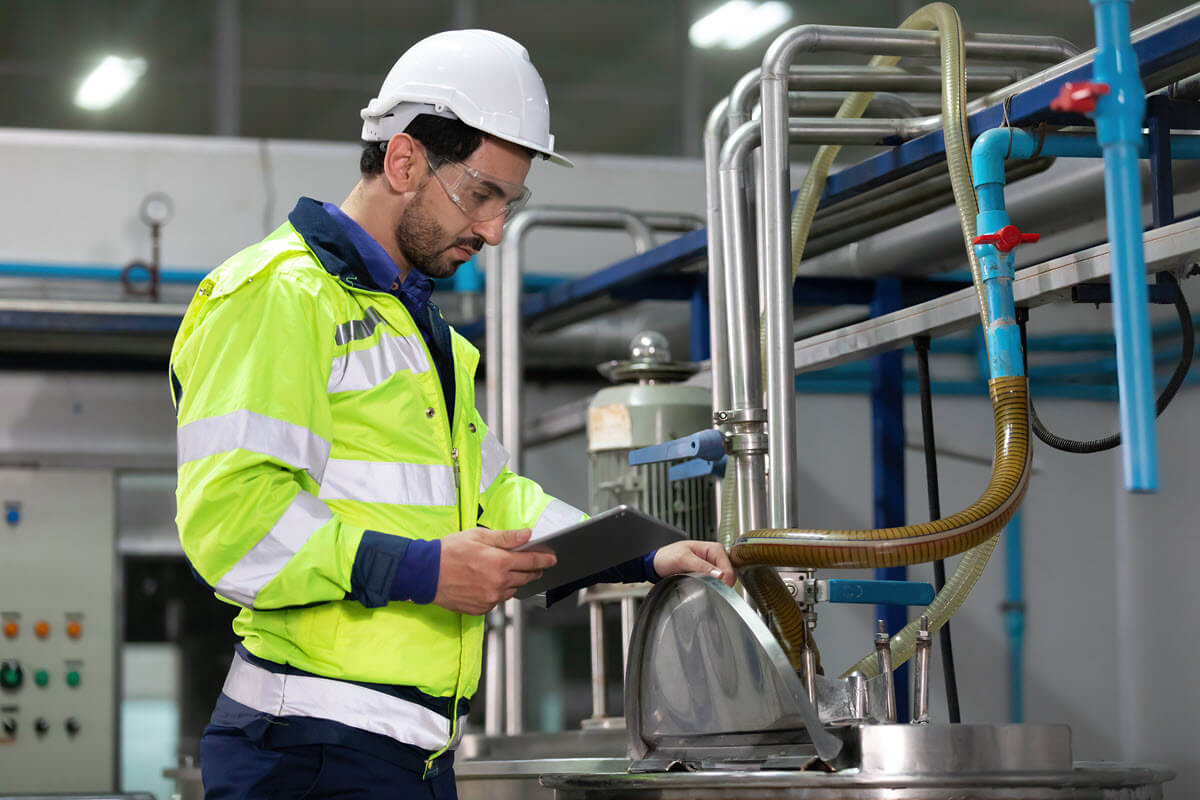 Installation, Operation, Maintenance, Building Services and all types of subset (fire safety, HVAC, building fabric etc.), Facility Management, Health and Safety Files, Homeowner User Guides.
Getting the balance right
The aim of our manuals is to satisfy your end-user by delivering books which are clear to understand and easy to navigate. Providing the right level of detail and description, balanced with annotated images and drawing extracts to explain the project without excess text.
Operating information and most importantly maintenance information, is given as stepped procedures with clear references to safety information, access, tools, equipment and consumables. This ensures maintainers are prepared for their task avoiding unnecessary delays.
We understand that the end-user will want to include this type of information into an existing or new maintenance program so we aim to keep these sections as end-user friendly as possible.
Where necessary troubleshooting information is included reducing the reliance on your customer support teams.
Rail manuals are diverse and often include elements from civil and architectural and mechanical and electrical categories.
We have a long history of writing rail-related manuals, in particular for prestigious clients such as Transport for London (TfL) documenting the relocation of the existing Docklands Light Railway Pudding Mill Lane Station and the new electrical systems there-in.
London Underground documenting the area-wide lighting main cabling replacements and associated track side cable route management systems (CRMS), switchboard upgrades and track side DC power supply upgrades and concrete bases, track-side relocatable buildings (REBs) and signalling equipment rooms (SERs) and 12-car platform stopping signage.
Network Rail documentation driver only operation (DOO) platform camera systems.
And most recently Crossrail documentation platform edge door systems.
We work with property companies requiring building services manuals. This covers things such as the fabric and the structure of the construction, maintenance procedures and emergency equipment, written to the latest building regulation standards.
Sometimes this is residential only, other times it's residential mixed with commercial units.
We also write homeowner user guides for you to give to your buyers or tenants. Informing them about their property, including what is installed, how to look after it and introducing them to the building's facilities.
We work with property companies of any size so please contact us to see how we can help.
Tender partners on large projects
For large projects to be successful it requires multiple teams of skilled specialists to come together and apply their skills. AST Authors have a history of bringing the technical publication expertise to projects. We are experienced in the ways that large projects need to operate, working with multiple stakeholders and with teams where time is precious and pressure constant.
If you are tendering for a large project and need a technical authoring team to take care of the handover documentation then please contact us. We can assess the Scope of Work and provide guidance and an estimate to assist you in your tender process.
Support for Principle Contractors
AST Authors support Principal Contractors with their handover documentation with authors based either on site or at our offices in Letchworth.
We begin involvement at the early stages of the project to begin structuring and developing templates, identifying the correct system SMEs, gathering and reviewing available source material and starting the template population process. Leaving the PC to focus on design and build, other key works and deliverables.
AST Authors commonly manage the O&M requirements of sub-contractors on behalf of the PC to ensure a more streamlined O&M process, all in the right template, with the right content, in the right format and delivered at the right time.
AST Authors has a proud history of working for multi-nationals as sub-contractors on some of the UK's largest and most prestigious construction and engineering projects. Including major railway upgrades and new infrastructure projects, power plants, shopping centres and hotels.